The Readymade Homes: Modern Prefab Houses Replacing the Traditional Bricks & Mortar
Most people, when they think about prefabricated (prefab) container homes, the first thought that comes to their mind is plastic box-shaped houses. Still not what many people would prefer to consider a dream home. But the modern luxury prefab homes have been changed a lot and are no longer plastic boxes. Built with cutting-edge architectural materials and designs, these are houses that are manufactured off-site in a factory environment and then transported and assembled at its final destination. 
Types of Prefab Container Homes
Modular homes:
It has one or more modules that are manufactured in a factory and then transported separately to the final site, where the construction is completed. Every module is fully-outfitted with interior fittings.
Panelized homes:
These are constructed in panels and then every panel is shifted to the building site and is assembled into a home. The panelized homes need more finishing work such as painting, flooring etc. as compared to modular homes.
Pre-cut homes:
It is also known as "kit" homes. The kit homes are cut to design in-factory, then are shipped as a kit to the building site to be assembled on-site. Some pre-cut homes are panelized homes, but not all panelized homes are pre-cut homes.
Shipping container homes:
Shipping container homes are made up from industrial shipping steel containers. There are a few manufacturers in India who have redesigned shipping container homes and given a luxury look to it. For instance, Neuvasa is India's first luxury and modern container homes that deals in prefabricated cabins, farmhouse structures, backyard sheds and prefab residential structures.

Evolution of Prefab Homes
The prefab homes were introduced in the 20th century. Buildings have been built in one place and reassembled in another throughout history. As per Wikipedia, the first advertised prefab house was the "Manning cottage" constructed by a London carpenter, Henry Manning. He built a house that was constructed in components. Later, transported and assembled by British emigrants. 
The concept of prefabricated homes is not new to the world. It has evolved and witnessed a lot of developments in the past few decades. The prefab container homes have transformed modern architecture not only in India but across the world. It has changed the way earlier people used to think about a pre-assembled building. 
The modern prefab houses are built using some commonly used prefab materials, including steel frames for structures, wood-made panels, gypsum and cement, and other materials for floors, walls and ceilings, factory-made doors, windows and ventilators. Interestingly, one who wants to add more facilities into his containment can go for customization.
Should you buy Prefab Container Homes?
Everyone wishes to live in a beautiful home and that too in the budget. These houses are becoming increasingly popular among homebuyers and replacing traditional bricks & mortar. These are affordable and one did not have to worry about the stress of constructing the building and paying several people to make your home look great. 
While building a traditional house, a number of groups of subcontractors, including plumbers, electricians and painters, all are supposed to hire separately for their work and the homeowner has to look after if they are working properly or not. In some situations, the work gets delayed or hampered by the work of other subcontractors. However, panels of prefab houses are built in-factory, the labor can be more effectively managed so that the work is done quickly and efficiently. So, definitely you should go for prefab homes if you are looking for another luxurious dwelling.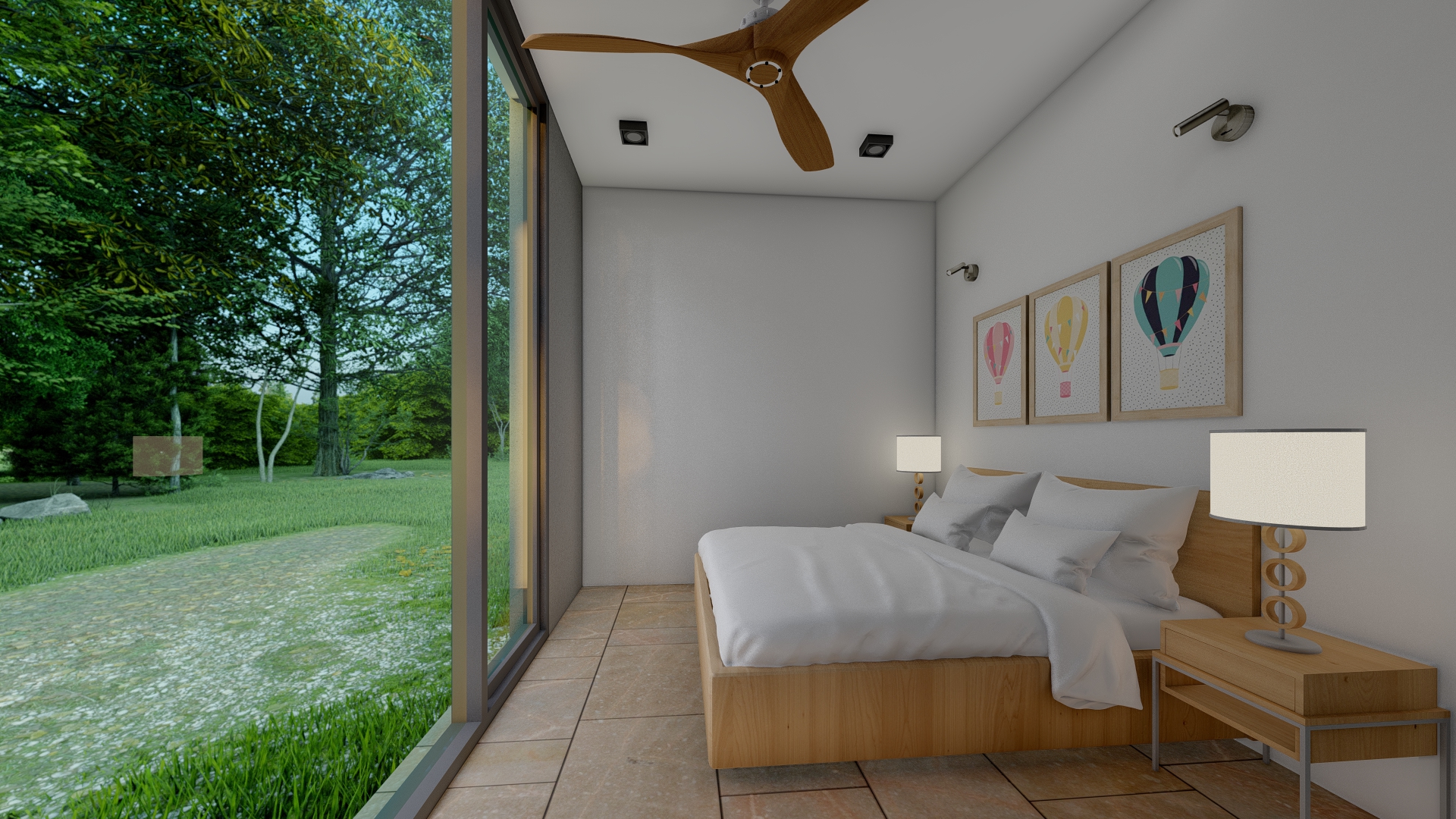 Pros & Cons of Prefab Container Homes
Building any kind of house has pros and cons both, but prefab homes have more benefits than constructing a traditional house. But most importantly, it is a better way to save money and is built quickly. Here are some pros and cons.
Pros:
Prefab homes are less Expensive than traditional home builds 

Built Faster Than Traditional Construction

There are many options when it comes to customization of design, layout, and size.

Prefab homes are energy efficient. The way prefab homes are built, the materials they use reduce ongoing utility bills
Cons:
One may face difficulties while finding land and getting a bank loan

It may be possible to find an already-built home suited to your tastes that's less expensive than a container home.

Getting utilities could be difficult due to a number of reasons.

Construction needs to be paid for upfront
Over to You
The prefab container homes are still a new concept in India. However, it is pertinent to highlight that people, especially corporates, are becoming more interested in shipping container homes. Neuvasa has come up with the high-end container homes solutions for the first time in India. People have options to choose from a range of pre-built homes, offices, gyms, tree houses and many more.
In the coming future, these container homes could be better used as mobile offices, mobile medical services restaurants and mobile classrooms.